Raquel Carvalho Joins Semasio as Product Director Insights
Semasio continues to grow and welcomes Raquel Carvalho as Product Director Insights, where she will be responsible for conceptualizing and developing a qualitatively new Insights product, that will be integrated with Semasio's Unified Targeting Platform.
Raquel joins the Semasio team with more than 15 years of international experience in data integration and analytics, with previous roles at NOS, Jatopond, Mapidea, Nielsen and Du.
"As measurement and attribution become increasingly important in the data-driven world, Raquel's extensive background and leadership in driving better, holistic insights for clients will create new business opportunities and strengthen our platform," says Kasper. "We're excited to have her on board as she will help launch us into our next chapter by seamlessly integrating insights with activation built on the massive foundation of data available to us."
In addition to Raquel's nearly two decades of experience in product development, data analytics and monetization, she holds a Master of Science (MSc) from the University of Lisbon and is enrolled in MOOC Specializations in Data Science from John Hopkins, Survey Data Collection and Analytics from the University of Maryland and Information Visualization Specialization from NYU, as well as Interaction Design from UC San Diego.
Raquel is also a mentor at the Portuguese Women In Tech (PWIT) Mentorship Program that focuses on the professional and personal development of female tech students and recent graduates.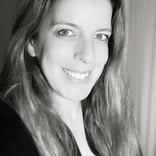 "Expanding Semasio's platform so that insights and activation are always connected like two sides of the same coin is an exciting opportunity to leverage the available data in new and much more granular ways," says Raquel. "I'm thrilled to be joining a company that puts its clients at the center of everything it does, from insights all the way down to product development."
About Us
Semasio is the first provider offering Unified Targeting that enables programmatic advertising professionals to seamlessly combine Audience, Contextual and Brand Fit targeting solutions. Its platform was created to be self-service de facto democratizing the process of Semantic Targeting and making it available to marketing professionals with no requirement of a background in data science. The company is active in nearly 30 countries and supports over 25 languages.