Miguel Araujo Joins Semasio as Director of Data Science
Semasio expands its leadership team and welcomes Miguel Araujo as Director of Data Science, where he will be responsible for the data science department and report to Kasper Skou, CEO and co-founder.
Miguel comes from Feedzai, where he most recently served as Data Science Manager leading data science and engineering teams and driving the omnichannel and data sharing strategy for the risk management company.
"We are fortunate to bring on a leader with Miguel's depth and breadth of experience and knowledge in the ever-evolving world of data science, especially as we move into the next chapter of data-driven targeting," says Kasper. "With his strong industry background and academic expertise, Miguel will help accelerate our data science development process from R&D to finished product."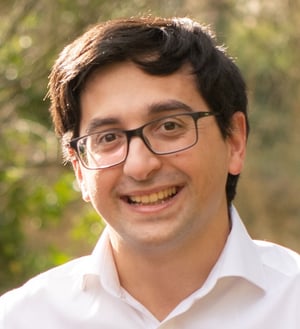 "I'm thrilled to b
e joining the Semasio team bolstering its already significant leadership in data science," says Miguel. "Semasio is sitting on a treasure trove of anonymous data, and I cannot wait to join the data science team contributing to th
e creation of new, exciting products that turn data into information and informed action."
Miguel holds a MSc in Informatics from the University of Porto and a PhD in Computer Science from Carnegie Mellon University. He has a strong background in algorithms, data mining and machine learning, having developed anomaly detection, pattern mining and predictive solutions in a variety of domains.
Miguel was an invited Assistant Professor in the Masters of Data Science at the University of Porto. He has published multiple peer-reviewed articles, including two best paper awards in top venues and over 300 citations in academic articles. Additionally, he has one patent granted and five applications currently pending.