Semasio Appoints Volker Ballueder Head of Sales and Client Development for EMEA
We are excited to announce that Volker Ballueder has joined Semasio as Head of Sales and Client Development for EMEA, where he will be driving further client expansion and building a sales structure to grow Semasio among new and existing clients. Based in London, he will report to Anna Schenk, Managing Director EMEA at Semasio.
Ballueder joins the Semasio team with decades of experience in leadership roles at the world's largest media agencies and leading technology platforms, at which he led operations rollouts, developed acquisition strategies and managed large, global teams with revenues in the tens of millions.
"As the targeting landscape becomes more complex and fragmented, the sales leadership role increasingly becomes that of a strategic consultant. That skillset and experience is what Volker brings to the table," said Kasper Skou, CEO and Co-Founder of Semasio. "He will not only bring those assets to the company but also proliferate them through the organization."
In addition to his leadership and technology roles, Ballueder brings a depth of knowledge from his experience as a long-time sales and strategy consultant, where he implemented and improved sales processes, marketing strategies and team operations for start-ups and larger companies alike. Previous positions saw Ballueder establishing Partnership Deals with Salesforce for Silverbullet, one of Europe's leading Data Consultancies. Prior to that he led Client Success teams at Dentsu Aegis and Rocketfuel and helped companies like DataXu and 4C Insights to grow their footprint across Europe.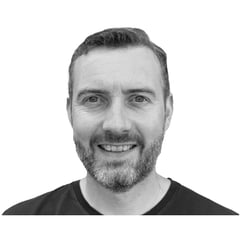 "The change of the industry from third-party cookies to post-cookie IDs and context is exciting, and Semasio is uniquely positioned to bridge the gap," Ballueder said. "It's an exciting role with an innovative company moving away from 'audience only' and 'context only' to truly unified targeting, seamlessly combining audience and contextual targeting.
About us
Semasio is the first provider offering Unified Targeting that enables programmatic advertising professionals to seamlessly combine Audience, Contextual and Brand Fit targeting solutions. Its platform was created to be self-service de facto democratizing the process of Semantic Targeting and making it available to marketing professionals with no requirement of a background in data science. The company is active in nearly 30 countries and supports over 25 languages.